When only a Premium Beard Oil will do
You want a Premium Beard Oil right? Of course you do. Well then you've come to the right place!
Made using only the finest, natural, organic & active ingredients including:
Pro Vitamin B5 *
Pro Vitamin B5 is a member of the powerful B-complex vitamin family.
Vitamin B5 is widely considered to be the ultimate essential vitamin for hair growth and health. All of the B vitamins help your body process and use what you eat in order to nourish your hair follicles.
Therefore, your body needs vitamin B5 to metabolise the carbs, protein and fat in your diet, to be able to convert this food into usable energy and nourishment for all of your cells. Without this vitamin, your hair follicles will not get the nutrients they need to function properly. Over time, this can lead to a malnourishment of your follicles and result in reduced hair growth and even loss.
As so many case studies attribute Pro Vitamin B5 to be the King of hair growth, we simply had to include it in our Ultra Premium Legendary Beard Oil.
Argania Spinosa (Argan) Kernel Oil
Only a Premium Beard Oil contains Argan Oil. Argan Oil or 'Liquid Gold' as it is also known; not only makes your skin super soft by moisturising it quickly, but, it also has the ability to make your beard look super healthy and shiny by feeding it the nutrients it needs to help it grow quickly. Extracted from the kernels of the Argan tree (native to Morocco), Argan Oil is rich in beneficial nutrients including Vitamin E and fatty acids, which make it the ideal beard conditioner. It can help to treat split ends and will tame frizzy hair, which makes the beard more manageable. Argan Oil is also known to help prevent inflammation that can lead to beard dandruff, beard itch, irritation and other problems.
Simmondsia Chinensis (Jojoba) Seed Oil
Jojoba Oil is a very unique oil. Unlike other vegetable oils, Jojoba Oil closely resembles Sebum, a waxy substance produced by our skin glands. It is quite normal to lose between 50 to 100 hairs a day, but if we lose more or fail to regenerate new hair at the same rate as the hair loss, noticeable thinning may result. Damage and/or blockages in the hair follicle can delay or prevent new beard growth. Jojoba Oil however; helps to control beard hair loss by encouraging the follicles to grow new hair. As the hair shaft grows out of the follicle, it carries a coating of Sebum that protects the hair.
Sebum and other debris can sometimes clog the follicle, preventing the natural smooth growth of the beard. Jojoba Oil however is easily absorbed into the hair follicle and dissolves the build up of natural Sebum, therefore clearing any blockage and thus facilitating the growth of new whiskers.
Caprylic/Capric Triglyceride (Coconut) Oil
The Vitamins and essential fatty acids found in Coconut Oil nourish the skin and aid the removal of Sebum build-up from the hair follicle. Because it is comprised mainly of smaller medium-chain fatty acids, the oil of the coconut is able to penetrate the hair more deeply and faster than other conditioning oils. 
Sun Protection
Coconut Oil has the ability to protect the hair and skin from the sun. Some experts say that Coconut Oil naturally contains a sun protection factor, or SPF 10.
Chlorine Protection
Spending time in the sun and being exposed to Chlorine in swimming pools can cause unexpected changes in the color of your beard. Naturally lighter coloured beards can turn green as a result of prolonged contact with Chlorine. Coconut Oil can therefore help to prevent this effect due to its hydrophobic properties and so increases the chances of chlorinated water being repelled once you enter the pool.
Salt Water Protection
Swimming in the sea can result in a dry, frizzy beard. You can use the same pre-swim treatment recommended to prevent chlorine damage. Furthermore. this will help your beard stay moisturised and shiny, so you can say goodbye to that ugly matted post-beach look.
Persea Gratissima (Avocado) Oil
Avocado Oil helps to moisturise and rejuvenate the skin. Furthermore, a rich source of Vitamins (A, B6, D, and E), Proteins and fatty Amino Acids, Avocado Oil helps soothe the skin and promote longer, stronger, healthy beard growth. Amino acids coat the hair shaft and help it to retain moisture for long-lasting and deep hydration. Minerals like copper and iron help to nourish the hair and skin. Vitamins B and E, work at the cellular level to protect and strengthen hair. Vitamin B is essential for hair growth. Vitamin E helps repair damage to the skin, which may slow or prevent hair growth.
Prunus Armeniaca (Apricot) Kernel Oil
Apricot Oil contains Vitamins A and E, which support skin health and repair. Apricot Oil is rich in Oleic Acid, which is an Omega-9 Fatty Acid and super emollient that helps to make the beard softer and more pliable. Apricot Oil moisturises the hair and skin while increasing the hydration level, reducing dryness. Linoleic Acid benefits the beard by stimulating growth while staving off moisture loss due to its ability to lock moisture in to the hair which further maintains the hydration barrier.
* Legendary Collection Only
Why our beard oil is King
Conditioning
and luxuriously nourishing.
Hydrating
and naturally soothing.
Moisturising
for the hair and skin.
Repairing
for dry, brittle damaged hair.
Promotes
new and healthy hair growth.
Alleviates
beard itch, irritation and dandruff.
Tames
Frizzy hair and treats split ends.
Contains Active Ingredient
Pro Vitamin B5.*
Free from
Alcohol, Lanolin & Petrolatum.
16 Masculine Scents To Choose From
Inc. Oud, Tobacco, Incense, Leather, Marine, Cedarwood, Fig, Lime
Great Value
Premium Quality.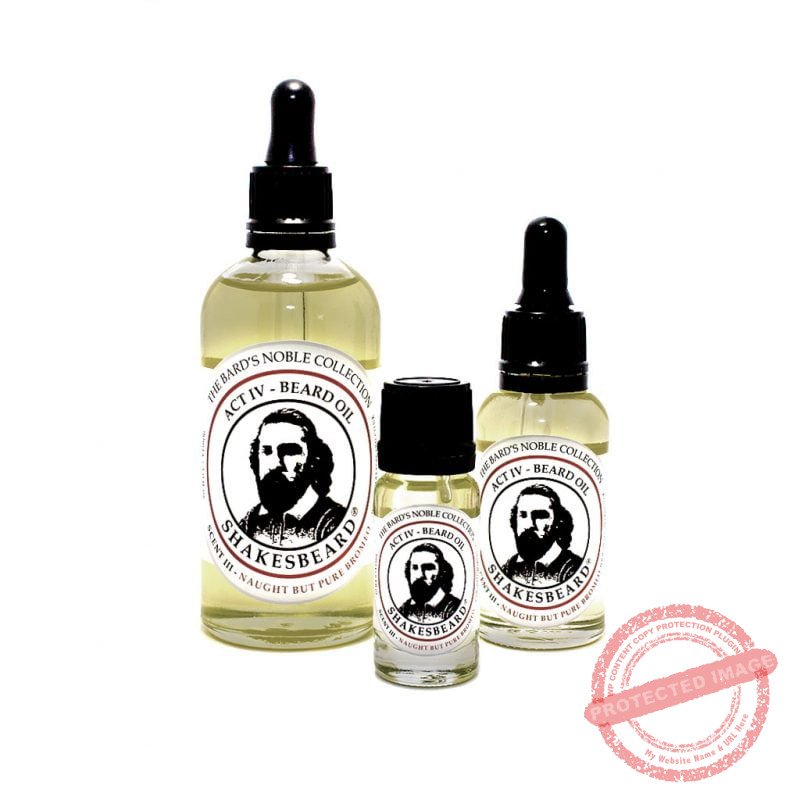 Absolutely love this beard oil. Leaves my beard feeling so smooth, and skin irritation free. I've used a number of beard oils over the years and this is my favourite. Scent is not too overpowering like many others, and my beard feels really soft hours later after application.
Adam – Verified Purchase